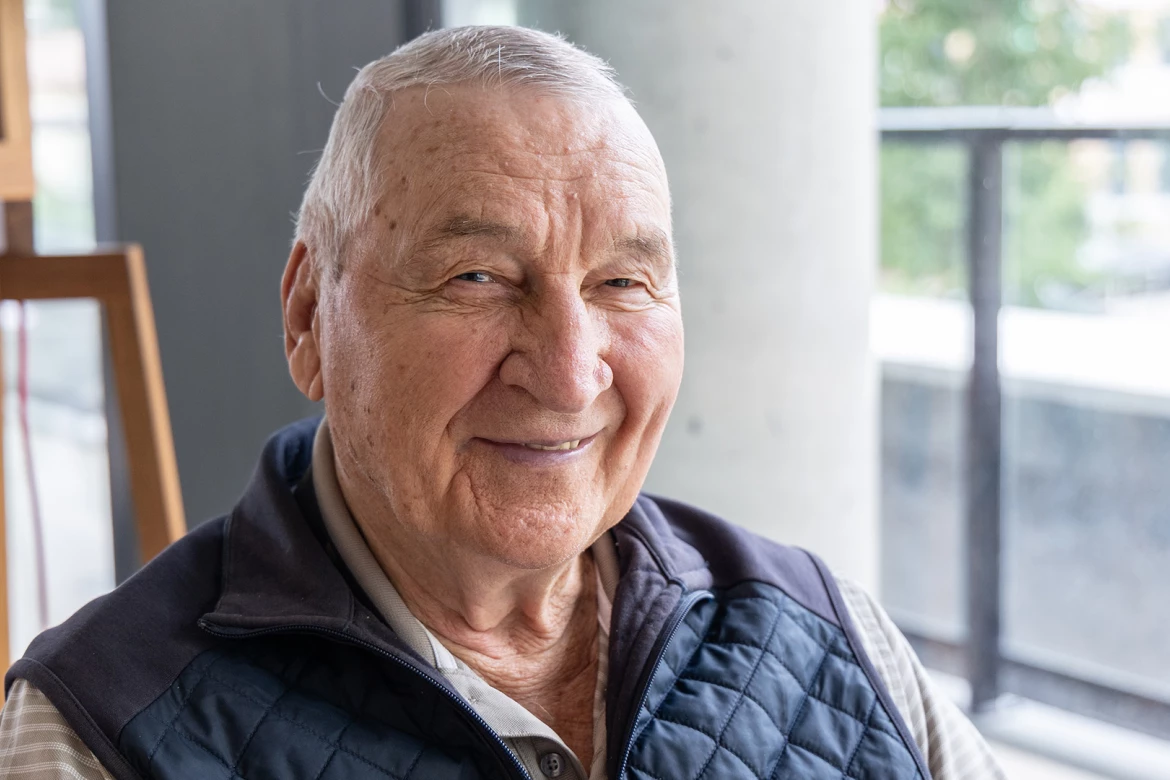 Why Live in a Retirement Residence
The Benefits of a New Lifestyle
Chores & Home Maintenance Worries Removed
Eliminate the stress of daily chores: house cleaning, changing bed linens, mowing the lawn and snow removal, or trying to find someone reliable to offer assistance

Ensure nutritious, delicious, and varied meals every day – without the burden of meal planning, grocery shopping, and transportation

Never again worry about the state of your furnace, windows, or other home repairs and replacements
Healthy & Fit Lifestyle Maintained
Stay or get more fit and healthy with our yoga, gym, exercise programs, and Fitness Trainer

Our on-site Wellness Navigator looks out for preventative care, monitoring, and overseeing health-related seminars and clinics. If you are ever concerned about a health-related issue, want to advance to a more inclusive support services package, or need help from a doctor, pharmacist, or hospital, then The Edward is there for you.
Social Activities & Network Expanded
Was there a hobby or activity you loved but gave up years ago? Or, have you been looking to take up a new one? Fully organized facilities for gardening, creative arts, seminars, movie watching, library, games and other pursuits -- including arts and culture opportunities at cSPACE and group expeditions out to sight-see or take in a play, concert, or event -- means there is plenty to do and plenty of people to meet.

Expand your outings with friends or just relax in your beautiful suite reading a good book until it's time for a pre-dinner drink in our Lobby Lounge or Piano Bar. The choice is yours in how social or private you want to be.
Safety & Security Ensured
Remove the worry of falling on the stairs or in the shower, or being alone at night, because your Wellness Team at The Edward is CPR certified, and we will always have a Wellness Assistant working on-site, around the clock.

Driving in the dark, in the pouring rain or snow, or not being able to drive due to health conditions…these concerns are addressed with our luxury chauffeur service. Our convenient central location also ensures there are plenty of shops, cafés, and things to do within walking distance.

Visitors are screened, and with secure doors and video surveillance at building doors, halls, and the parkade, you can feel secure about who is coming in and out of The Edward.

Support services are available, and include extra housekeeping, personal laundry service, daily reminders and discrete in-suite assistance to help with your day-to-day needs. Safe independent living offers the peace of mind you deserve.
Interested in learning more about The Edward's unmatched services, amenities and leasing opportunities?
Contact us today to arrange a chat with our Community Relations Coordinator.