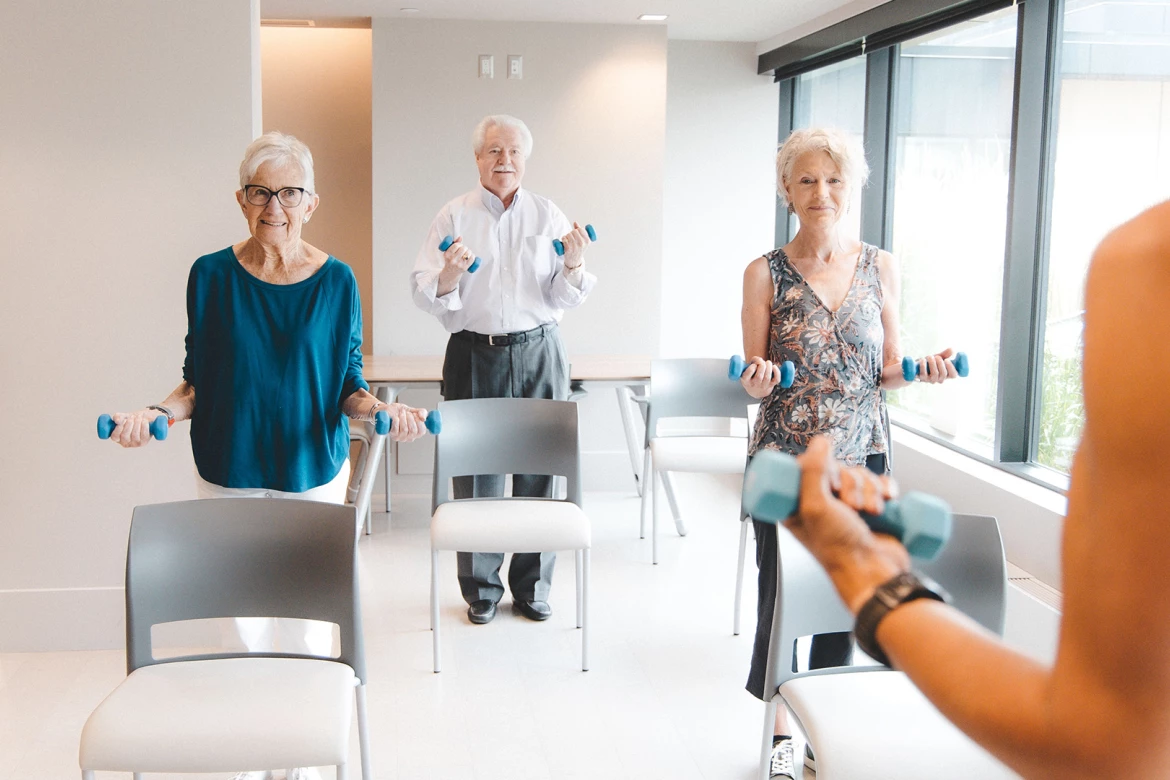 Health & Wellness
The Keys to Joyful Living
As the saying goes, health is wealth. Living an active, energized lifestyle makes every day richer and more rewarding. At The Edward, proactive, holistic health and wellness services are never more than a few steps from your suite's front door.
Your healthy and engaged lifestyle begins with our on-site fitness studio; stay active with a personal trainer, attend an exercise program or tai chi class, or pamper yourself with a relaxing massage in the Wellness Centre.
Add the guidance of our on-site Wellness Navigator and perhaps a customized support service bundle—it is all here at The Edward, personalized just for you.
The Wellness Navigator: Your Go-To Guide
Life at The Edward includes a Wellness Team that will support your private care needs. The Wellness Team is available for guidance on topics ranging from blood pressure to weight management and mobility, hearing and foot care, as well as medication management, shower assistance, dressing, and more.
Your Wellness Navigator will ease a return from hospital treatment and can coordinate follow-up appointments, support services from The Edward Wellness team, or at-home services provided by Alberta Health Services. You are always in good hands with our dedicated and compassionate team.