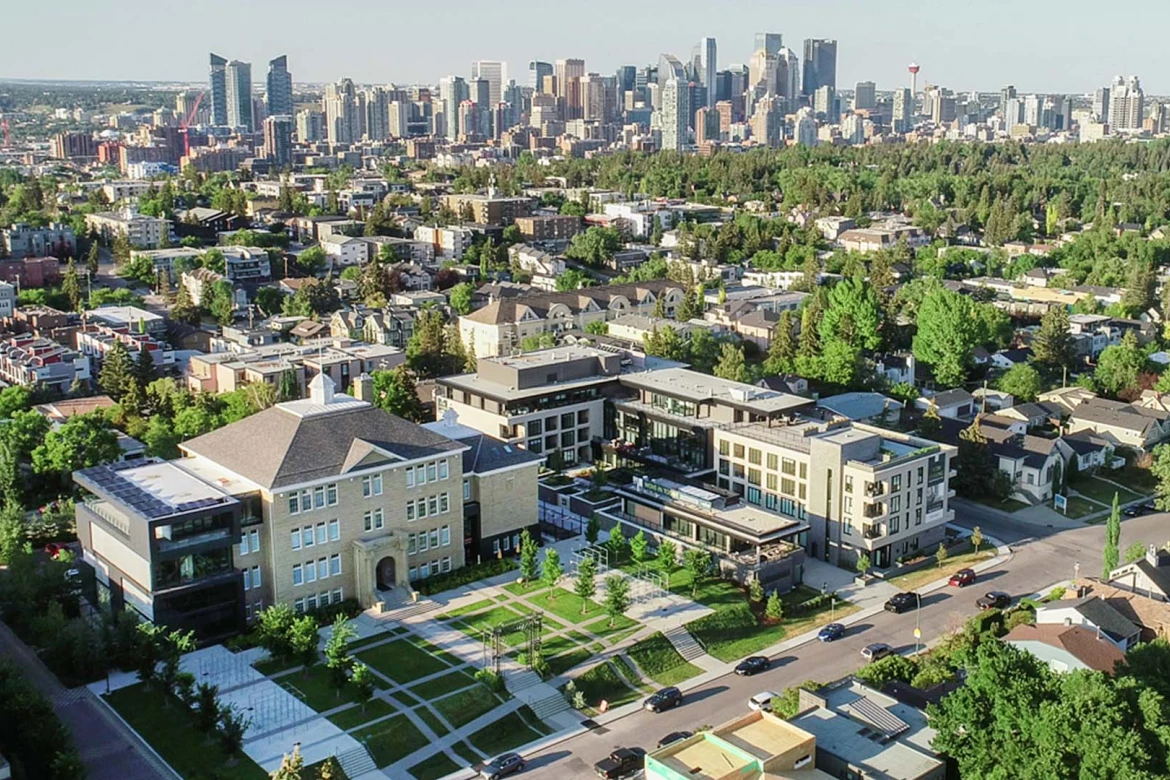 Welcome to The Edward
Built in 2019, The Edward is a five-story, 90,000-square-foot luxury residence designed by McKinley Studios and constructed by Studio23 Developments. 
The Edward is located in the South Calgary Mount Royal neighbourhood, next to the arts district, cSpace King Edward, and Marda Loop. We sit adjacent to a refurbished historic building, The King Edward School, that was built in the 1900s and operated for over 100 years.
In 2001, the school closed its doors, and the building became a provincial historic site and arts hub, cSpace King Edward. cSpace King Edward features art studios and galleries, performing arts theatres, a children's Montessori school, a community cafe, and a farmer's market. The historic arts community celebrates its rich history and nods to a future of collaboration and vitality.
Optima Living
Let us welcome you home
Optima Living—founded in 2007—owns and operates innovative seniors' communities throughout Alberta and BC, taking an unprecedented approach to senior life. Our North Star, Let us welcome you home, speaks to the experience seniors discover in our communities. When residents are home, they feel safe, respected, and welcome. Home is where one's voice is heard, their views matter, and they have freedom of choice. Our mission, vision, and values—respect, dignity, teamwork, and doing the right thing—support and build upon our North Star.