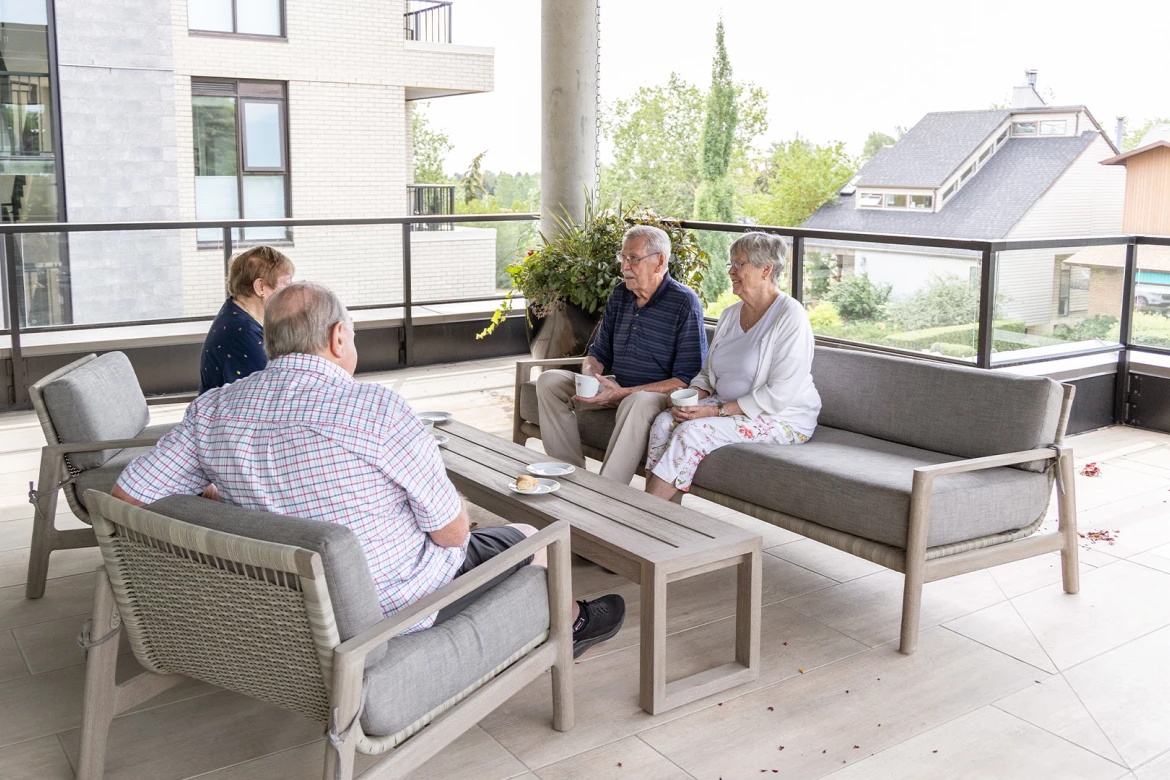 Choosing the Right Residence
Understanding the Terminology
Choosing the most appropriate residence for your needs can be a difficult decision. Perhaps you believe you need more assistance than you really do. Or, you think you should stay in your current house since you aren't ready for all those personal or hospitality services. Whether you need extra assistance or not, many people discover having beautiful food, housekeeping, thoughtful amenities, and social activities gives them more time to enjoy life, more vitality, and better mental and physical health than they expected. Invest time in seeing different settings and complexes, asking questions, and finding the match that fits the best.
Housing and health-care options fall under these four main categories:
1. Active Adult or Age-Restricted Seniors' Housing
There are a wide variety of senior housing types in this category - age-restricted condos, townhouses, or patio homes. They do not tend to offer any services other than common-area maintenance and perhaps some amenities.
2. Retirement Residences or Independent Living
This term refers to housing that is provided in conjunction with "hospitality services" -- meals, housekeeping, social and recreational programs, wellness services, and an emergency response system. Retirement residences appeal to those who may require a little assistance to remain fully independent and those who would like others to take over the chores of cooking, cleaning, yard work, and maintenance.
3. Assisted Living or Personal Care Services
Assisted living generally means residents can receive additional support with the "activities of daily living" if needed. These are sometimes referred to as "personal care services" and can include things like medication reminders or help with showering, personal grooming, and dressing. Personal care services may be provided either by staff of the Residence, or by outside personnel who come in on a scheduled basis. Residents do retain private living quarters.
4. Residential Care or Long-Term Care
Sometimes referred to as extended care or "nursing homes," complex care or intermediate care -- these are medically licensed facilities that provide 24-hour professional nursing and medical care for residents whose physical or mental health has deteriorated to a point where it needs constant attention. The facilities tend to be more institutional or attached to hospitals, and residents typically share a room.
Where does The Edward fit? We are an Independent Retirement Residence where residents can also access support services, if and when they need them.
Interested in learning more about The Edward's unmatched services, amenities and leasing opportunities?
Contact us today to arrange a chat with our Community Relations Coordinator.