April 5th, 2023
The Edward Newsletter March 2023
Maintaining a positive outlook in later life can have significant benefits for our health and well-being. There have even been Ivy League university studies proving that a happy attitude about ageing could lower risk for conditions such as diabetes, stroke, and heart disease, as well as loneliness and depression.
Here are five steps seniors can take to cultivate positivity and improve their overall health:
Practice gratitude: One way to foster positivity is by focusing on the good things in life. Take time each day to reflect on what you're thankful for, whether it's a supportive friend or a beautiful sunset. Keeping a gratitude journal can help you remember and appreciate these blessings.

Stay connected: Social connections are essential for seniors' mental and emotional health. Make an effort to stay in touch with friends and family, whether it's through phone calls, video chats, or in-person visits. At every Optima Living community, we encourage as much social time with loved ones as possible.
---
Open House
On April 22nd from 1:00 - 3:00 pm, come visit us at The Edward for an open house! Learn more about our luxury property and the beautiful community we have here.
---
Optima Living TV Episode 6
Optima Living Principal Ali Shivji speaks with RCMP Constable Chantelle Kelly about the scams that are targeted at seniors and how to avoid them. Watch the episode.
---
Optima Living TV - Upcoming
Never miss an Optima Living TV episode! Subscribe to our YouTube channel to stay up to date on our videos. From tips and tricks, to positive messages, we meet with field professionals to provide the most relevant and valuable information for you.
---
Art Lessons
We offer weekly art classes with different artists, and we recently had a local artist, Atelier Artista who taught a drawing project using pastels, pencils and crayons. Residents created some beautiful pieces that are perfect for spring!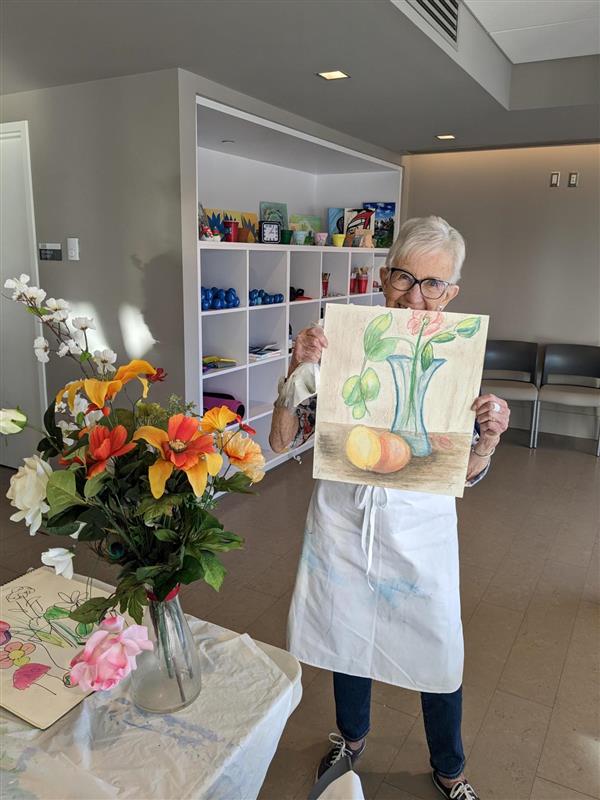 ---
Team Appreciation
We are so thankful for our team and try to show them as often as we can just how appreciative we are. These donuts we recently brought in were delicious and were the perfect addition to this celebration of our team!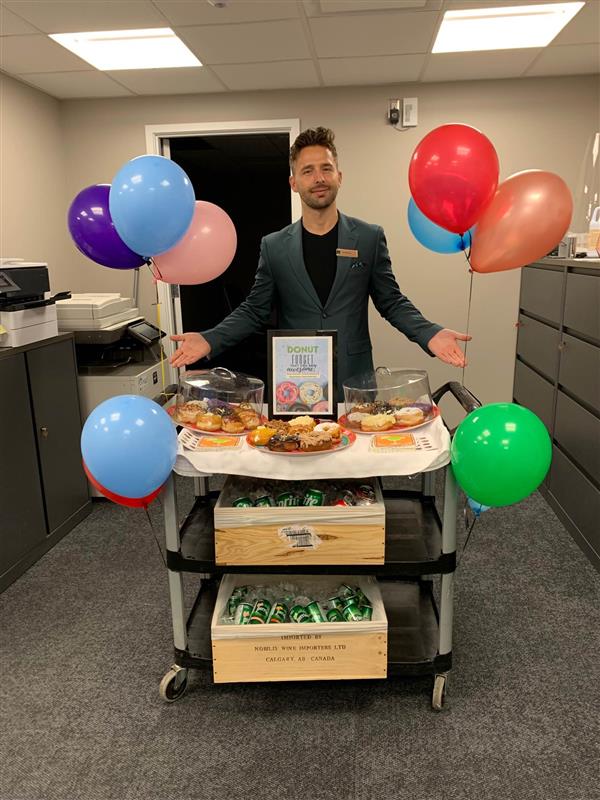 ---
Musical Performances
We love experiencing all forms of art, and music is no exception. Recently, we enjoyed live performances from two local performers, Redline Trio, who we visited next door at cSPACE, and Silence In B'tween, who came to The Edward. Our community adored both acts.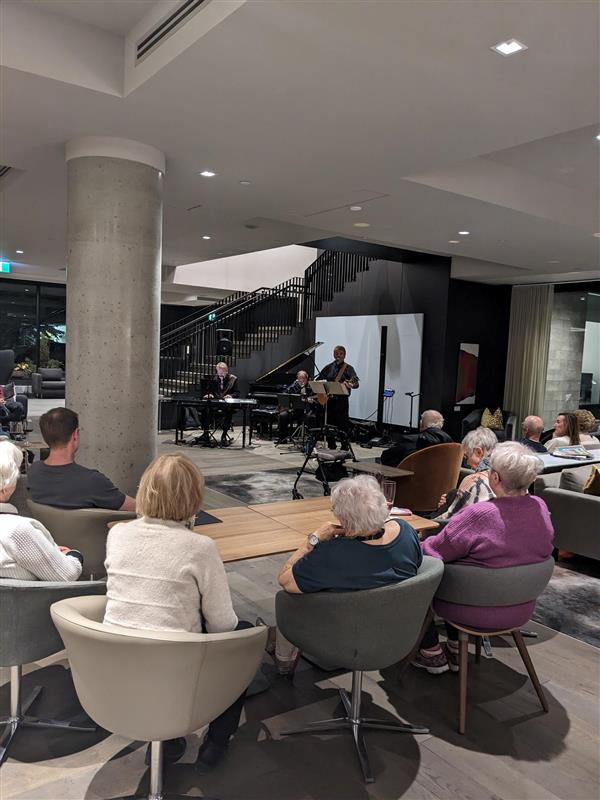 ---
Did you know?
The Edward has suites available now, ready for you to move in. Book a tour today!